With the season on the line, Vom Steeg started a just-returned-from-injury Billingsley.  Otherwise, the line-up and formation was the same from the Cal Poly match.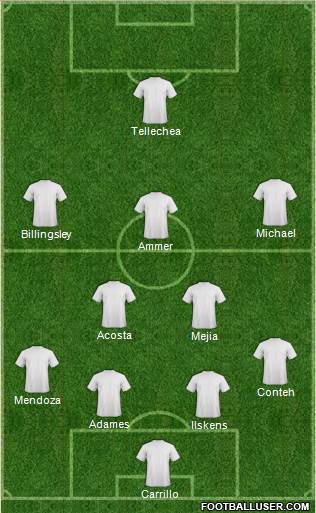 The first half was relatively uneventful.  UCR was on the front foot early.  The best opportunity was created by UCR when a player was sent in on goal, dribbled into the box, but Ilskens interceded by sliding past the player 7 yards from goal, and was able to cause the ball to bounce to Carrillo who scooped up the ball.
For the most part, our performance was lackluster.  In particular, I thought Michael and Conteh tried to play too many balls to each other.  While it's nice to play with someone one knows well, I felt some of their play was too forced.
In what would be a fateful turn of events, Adames had to come off injured in the 4oth minute and was replaced by Ek.
So, here is how we started the second half.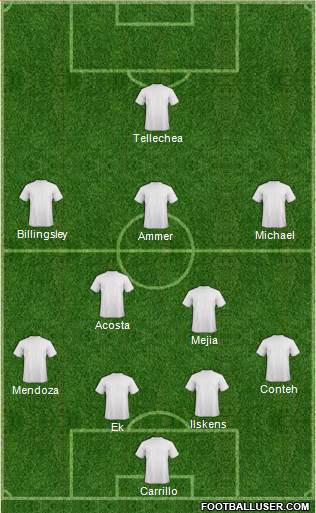 Early in the half, Ammer and Michael created a number of half chances.
Ammer rolled a cross across the goal.
Ammer then had a clear shot that he tried to bend into the far post, but didn't get nearly enough bend on the attempt.
Michael crossed the ball to the far post to Ammer who could only manage to get a thigh or knee on the ball.
Michael would cross the ball again, but Tellechea headed the ball high.
UCR had a free kick that led to a counter the other way.  Billingsley found Tellechea on a long ball up the middle of the field which led to a hard shot that forced the keeper to push the ball over the bar.
Michael floated a cross to the far post which hit off that post.
Then UCR scored in the 88th minute.  Their forward received the ball inside the box, and Ek didn't position himself between the player and the goal.  Consequently, the forward was able to turn on the ball and blast the ball inside the far post.
Fittingly, our season ended to UCR at home after starting the season with an exhibition loss to Westmont.
Truthfully, this team lacked what it needed to make any kind of significant run into the postseason.  Too many departures during the offseason followed by losing Feucht in the preseason meant the 2017 season was always going to be a rebuilding year with an eye toward 2018 and beyond.
Anyway, our season ended tonight.  A season recap post to follow in the coming days…